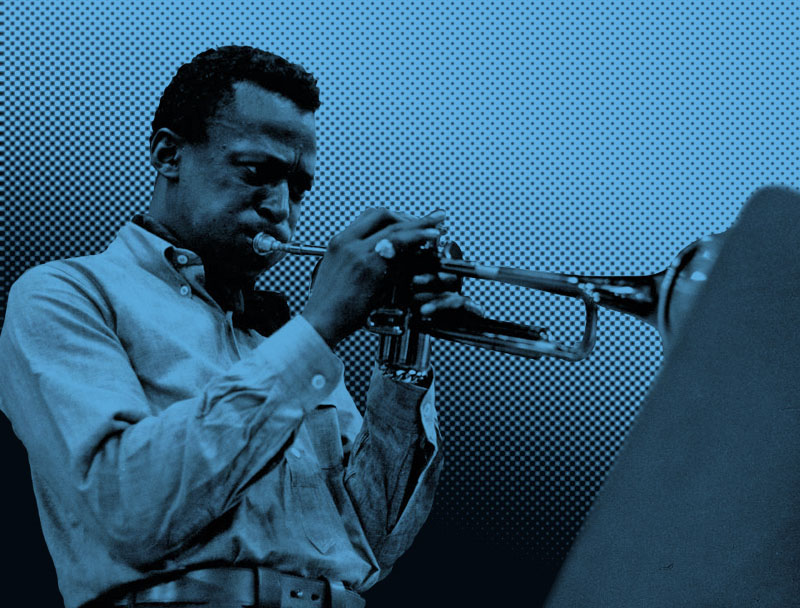 Essa edição de Jazz Panorama é dedicada a apenas um único disco, mas que é considerado um dos mais marcantes da história do jazz: "Kind of Blue", gravado sob a liderança do trumpetista Miles Davis.
"Kind of Blue" é unanimidade entre público, músicos e crítica. Uma das provas é que ele é o álbum de jazz mais vendido em todos os tempos. Em 2008 a Associação das Indústrias Fonográficas Americanas certificou-o com o álbum de platina quádruplo, ou seja, 4 milhões de cópias vendidas. Esse número cresce a razão de 4000 novos discos vendidos por semana.
O grupo que gravou com Miles o celebrado disco é reputado como o melhor dos que ele liderou durante toda sua longa carreira. No sexteto que ouvimos aqui, estão próprio Miles Davis no trumpete, John Coltrane no sax tenor, Cannonball Adderley no sax alto, Bill Evans no piano, Paul Chambers no contrabaixo e Jimmy Cobb na bateria. Também participa nesta gravação o pianista Wynton Kelly na faixa "Freddie Freeloader".
Para saber muito mais sobre essa obra prima musical, escute nosso podcast, na companhia de Juan Maurer.
Programa 18 – Parte I
1. So What (Miles Davis) – Miles Davis (1959)
2. Blue in Green (Miles Davis/Bill Evans) – Miles Davis (1959)
3. All Blues (Miles Davis) – Miles Davis (1959)
Programa 18 – Parte II
1. Flamenco Sketches (Miles Davis) – Miles Davis (1959)
2. Freddie Freeloader (Miles Davis) – Miles Davis (1959)
3. Flamenco Sketches – Alternate Take (Miles Davis) – Miles Davis (1959)